| Home | Background | Articles | Galleries | Journal | Gathering |
| Links | Updates | Site Map | General Index |


Andy bought a car from a friend of his. This car was on its last legs, so he decided to have a bit of fun with it. Several cans of spray paint later, and Andy had a vehicle on par with Dan Hubbs' Plaidmobile of lore. Andy is undeniably proud of his creation.

This story is told through Andy's own words, as he posted them in his journal. Andy has a unique way of typing, a carefree attitude towards the English language. Andy's refined this speech in such a way that it's actually acceptable coming from him. Alas, this website strives to adhere to the rules of grammar, so Andy's dialogue below has been translated. For the purists, I am sorry.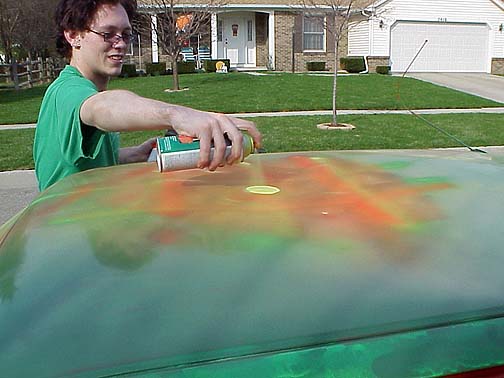 One day I got all bored ... so I bought 15 cans of spray paint.
All Photo Credits: Andy Black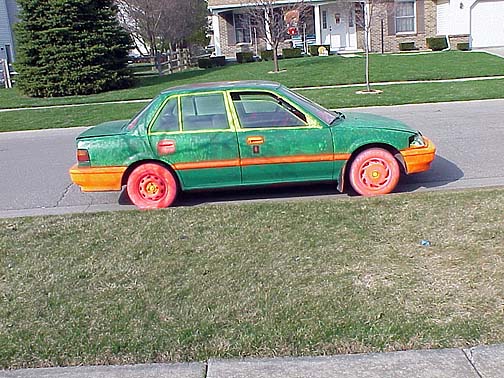 And sorta concocted this thing.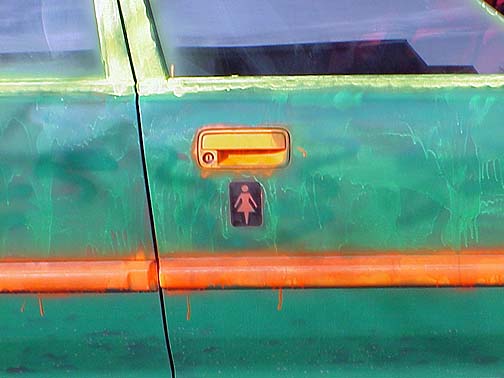 It has a women's bathroom!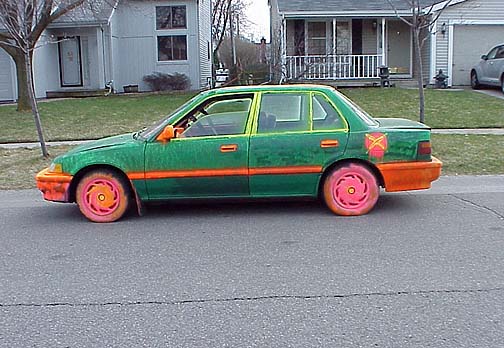 Mighty fine gas tank, too ... very sturdy!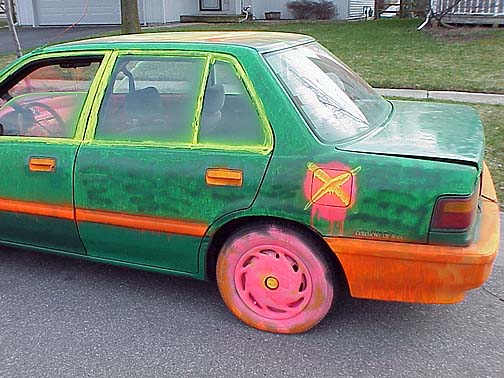 See ... I told ya!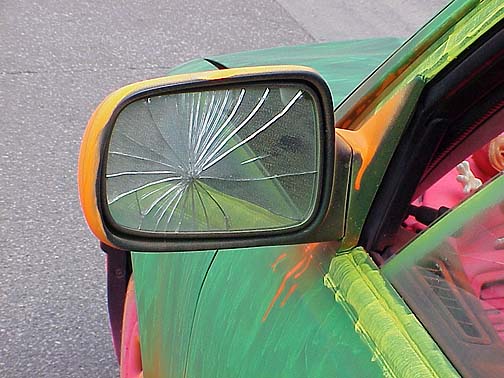 I think this might be a little illegal, though....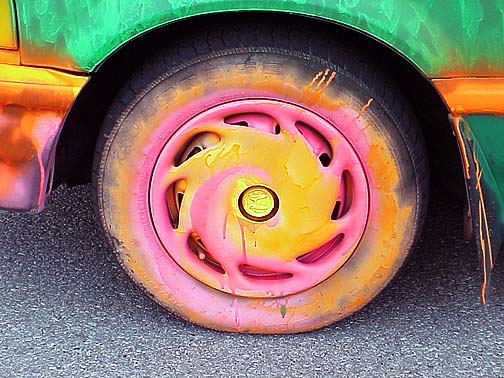 I hope they never ever pop.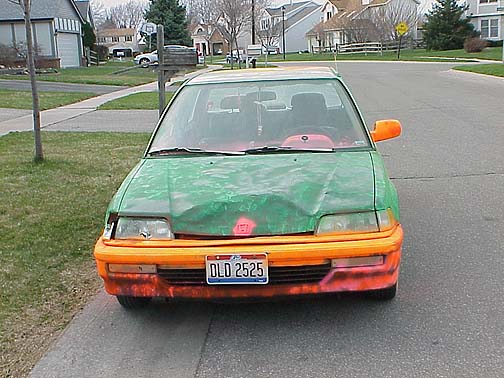 Wow ... heh.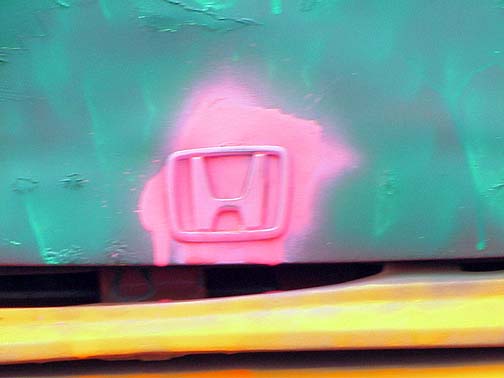 Nothing says Honda like a nice neon pink logo!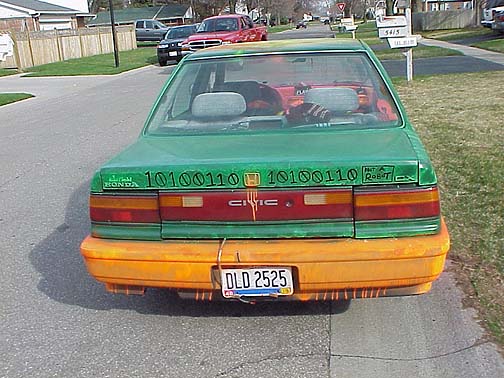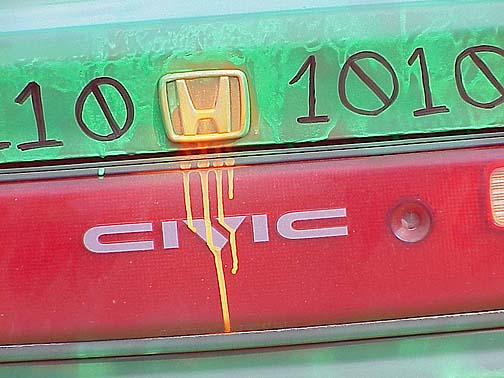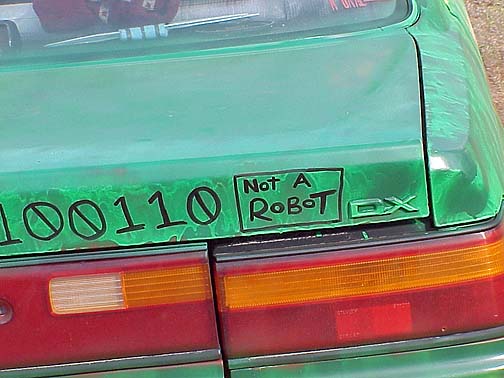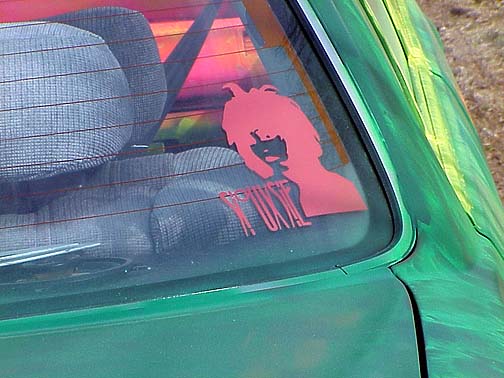 I'm down with the binary.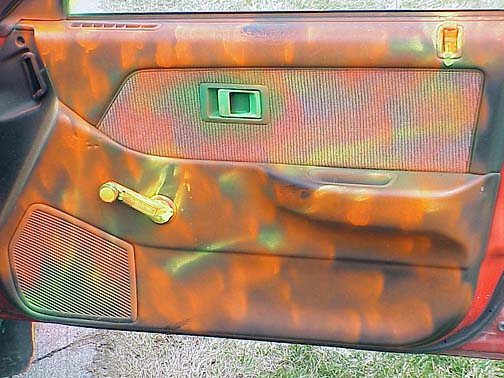 Here comes the fun!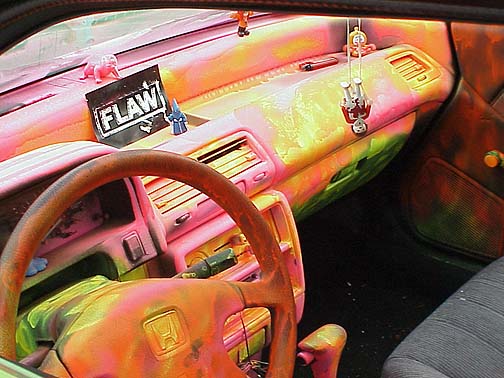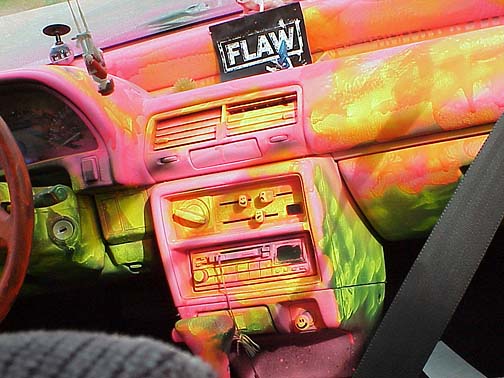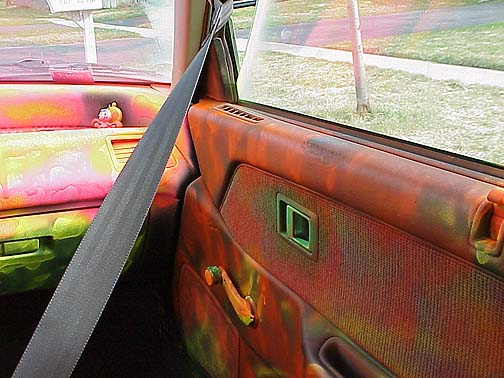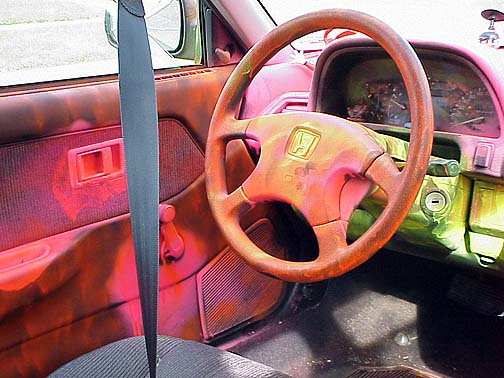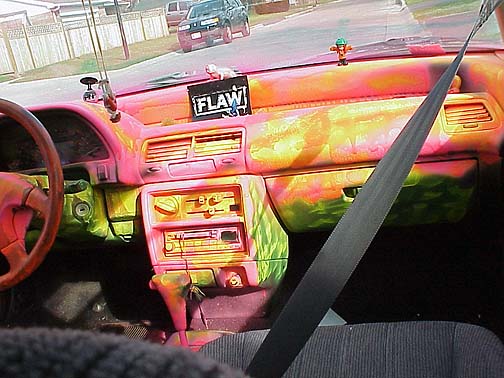 And the innards.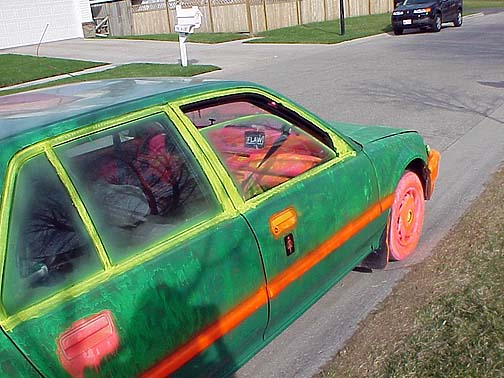 This is one of those pictures, like when you see Jesus in your bowl of spaghetti, or your dog has a spot that resembles Elvis ... Blossom the Powerpuff Girl kinda just appeared in my backseat ... *shrug*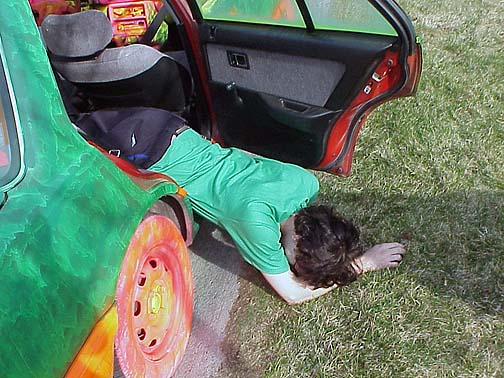 And then this happened, 'cause I spray painted my door shut ... so I had to smash my way through....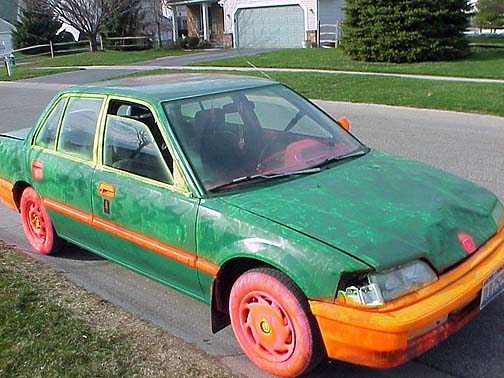 : )
Return to the Andy Black Picture Palace
Page engaged 26 May 2005.
Last updated 26 May 2005.
© 1998-, JG Enterprises, Inc. All Rights Reserved.