#8: Hardhat

20 December 2005.

This was part of the Twelve Josh in Hats Before Christmas, which ran in December 2005. This particular hat was the eighth day.

I almost didn't do this tonight, coming so very close to just holding off until the afternoon. After spending my evening getting a photo gallery online and going out to dinner with Jeff and Berry, by the time it came to do the hat photos it was getting pretty late. I was getting ready for bed when I made the decision to go ahead and do it. Even then it took quite a bit longer than normal. I need to get some sleep.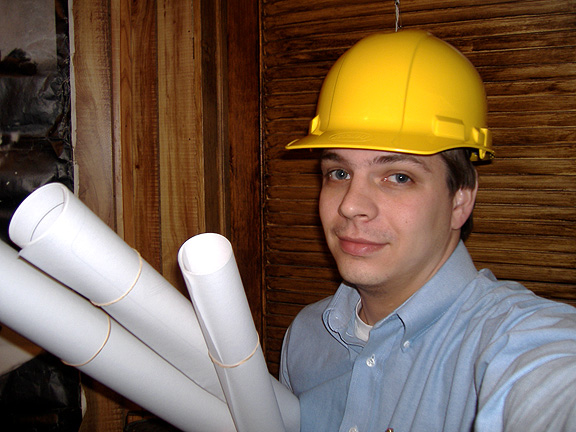 Day eight, and much past his bedtime,
This one Josh had intended off the bat
Architects, with great plans and ideas
Always getting to wear nice a hard hat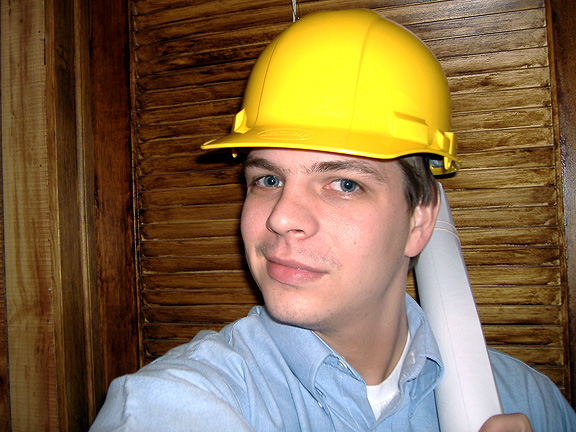 I didn't post this photo initially post because I was tired and intruding on Ian's private Internet time: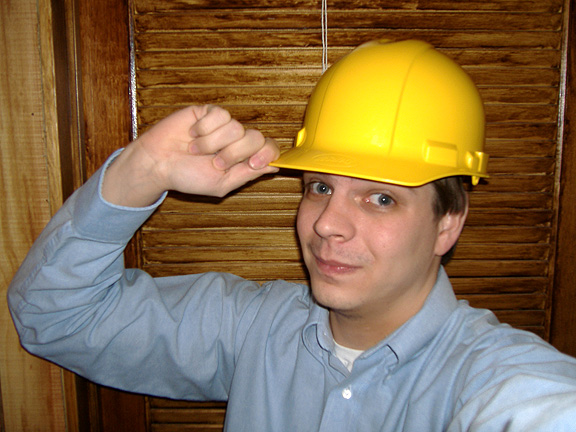 These were inspired by this photo, taken by Marie on 16 November 2002: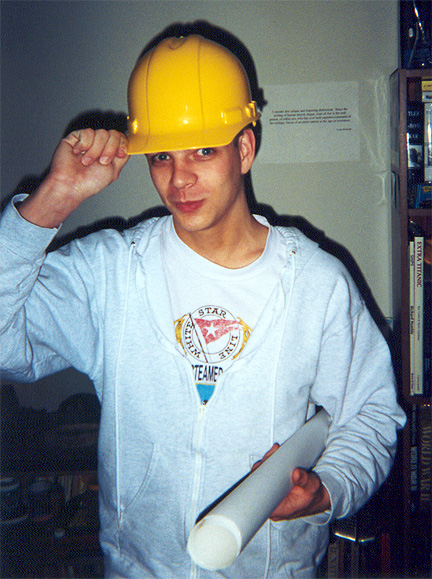 I took these pictures down in the basement because that's where the extra rolls of paper were. The roll with stuff printed on it is a couple of Andy Black mission patch posters that I had made. The other ones are blank paper that was scrap from the big mission patch graphics I had printed for Jeff&Erin's wedding. The roll of paper in the 2002 photo has robot blueprints from Lost in Space on them. I'm also doing my "Joel Hodgson hardhat tip" in that one.