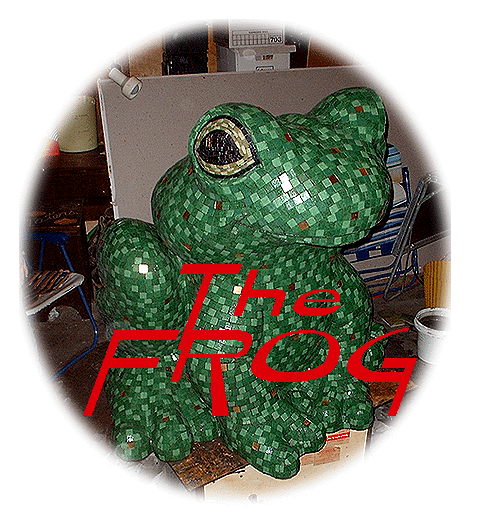 Official Progress Log

This site is graphics heavy. Please allow for proper loading time.
It all began with a couple rambling thoughts concerning a program being put on by the City of Toledo during the summer of 2001, called "It's Reigning Frogs." We sent in a few ideas, thinking nothing would become of it, and to our surprise, something did! One of our designs was sponsored! That meant that we had a month to build the bugger. We did it, and I built this website to document it.

Another Frog was built shortly after this one, except covered in mirrors. Unfortunately I failed to record its construction in the same detail as the original.
In Memorum:

Click on the image to enter Table of Contents.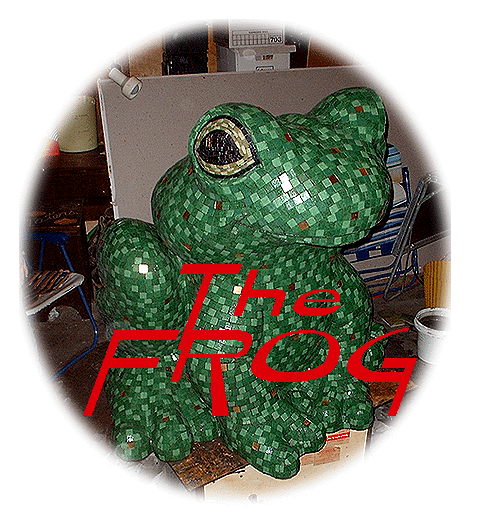 A Glass Act
General Index
Home Page
This site engaged 15 May 2001.
Last updated 18 November 2003.
© 2001-, JG Enterprises, Inc. All Rights Reserved.