Table of Contents
This site is graphics heavy. Please allow for proper loading time.

Welcome to the Official Progress Log of "A Glass Act!"

This was constructed for the It's Reigning Frogs project for the City of Toledo. A call was put out for local artists to design a frog based on the fiberglass molds that were made of two different models, the 5-Foot Leaping Frog and the 3-Foot Sitting Frog. "A Glass Act" was one of several entries submitted by Sandra Gulch, but the only one of them to be chosen. Sponsored by Pilkington, a fiberglass manufacturer, it employs the Sitting Frog, covered in hundreds of glass mosaic tiles, provided by Mountaintop Mosaics, including an estimated 150 24 karat gold plated tiles.
~ A Glass Act ~

Click on the image to view each chapter.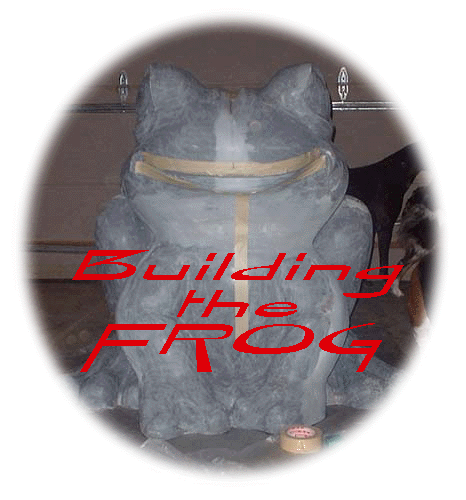 Building the Frog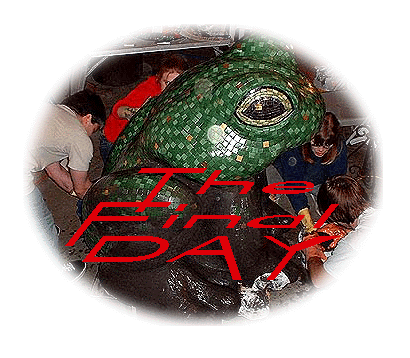 The Final Day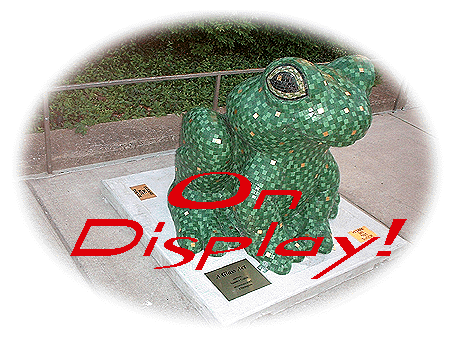 On Display!


~ ACKNOWLEDGEMENTS ~

Tiler in Chief
Sandra Gulch

People Who Helped
(In Alphabetical Order)
Aliesha Daleska
Carey Fisher
Shawn Fisher
Nicole Foster
Tomasena Gillis
Jillian Gulch
Joshua Gulch
Mike Loga
Marveline McGiffin
Jeff Osthimer

Well-Wishers Who Stopped By
(In Alphabetical Order)
Andy Black
Arlene Czerniejewski
Mel Czerniejewski
Dorothy Fisher
David Gulch
Bryan MacAfee,
Who insists he's not a well-wisher
Gene McGiffin

With Special Thanks To
Sven Warner and the gang at
Mountaintop Mosaics

Materials Used
(1) 3 × 3.5 × 4 ft. fiberglass frog,
provided by the It's Reigning Frogs Commission, Toledo, Ohio.

(Several Hundred) green colored Italian Vitreous Glass tiles
(About 150) 24 karat gold Smalti tiles,
from Mountaintop Mosaics, Castleton, Vermont.

(Many) tubes of Silicon glue,
from West Marine, Toledo, Ohio.

A box of Sandless Grout, Charcoal color,
with Latex Additive,
from Home Depot, Toledo, Ohio


Hop Back Home
This page engaged 1 August 2001.
Last updated 1 August 2001.
© 2001-, JG Enterprises, Inc. All Rights Reserved.