Snakes on a New Year



Details:

Date: Monday, December 31, 2007
Length: 5 hours
Type: Multiple films
Format: Set schedule

Press Kit:

Movie Day Press Kit

Gallery:

Event Photo Gallery

Releases:

• December 30, 2007.
At midnight, January 1, 2008

Millions will watch Dick Clark drop a ball on New York

Instead, we will watch Sam Jackson drop an f-bomb on a plane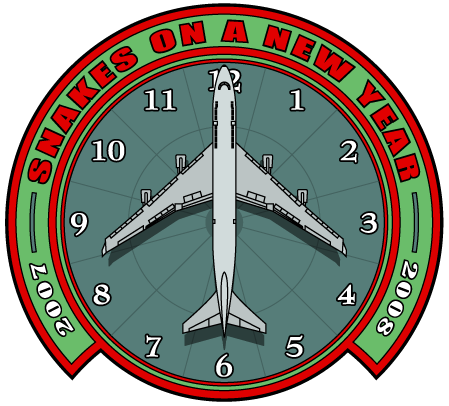 We've crunched the numbers to figure out when to start watching the classic film Snakes on a Plane so that Sam Jackson's infamous outburst will occur exactly at midnight. We have it down to the second. That's cold hard math, there.

We also intend to watch Sky Captain and the World of Tomorrow, the best film of 2004 that apparently nobody saw.

So here's the times if you're interested in coming:

Monday, December 31, 2007 - Tuesday, January 1, 2008
Sky Captain : 8:00:00 - 9:46:56 PM
Break for food & prep : 9:46:57 - 10:33:30 PM
Snakes on a Plane : 10:33:31 - 12:19:48 AM

I should warn you though, this won't be a booze-pounding, raucous affair. It will be a drier, quieter, snakier New Years than the other parties out there.

Some sort of RSVP would be nifty, since right now I'm just planning for three. More than that and I'll have to buy more snacks.