#13: Glimmer Wig

31 December 2005.

Happy New Year from Josh in a Hat! Here's to many more hats in the up and coming year!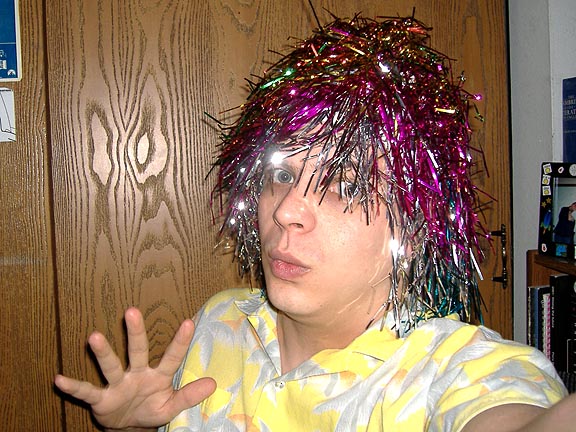 HAVE A VERY HAPPY NEW YEAR, EVERYONE
AND STAY SAFE AND SOUND IN THE PROCESS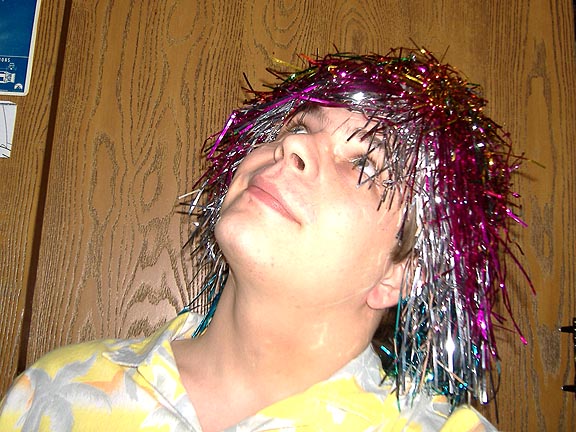 BECAUSE THERE WILL BE MORE HATS IN 2006!

I guess I thought that poems were more of a Christmas thing, so I didn't write any for this one or the next. They eventually return, but I'm not going to go back and write some for the two that lack them.