Date: 21 December 2000.
Medium: Pen & ink and colored pencil on paper.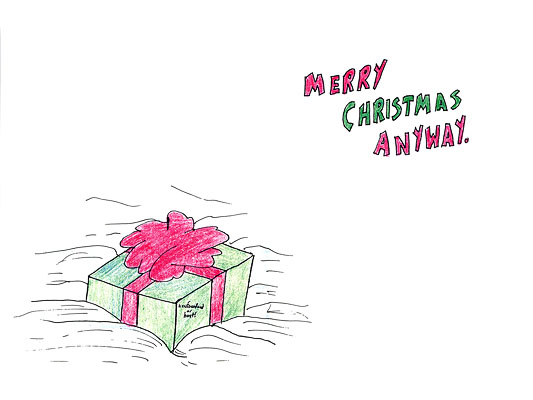 This was a Christmas card I made in 2000 that got shuffled aside and never sent out. It sat in limbo for a year when I thought it would be nifty to have copies printed for my 2001 cards. This is what all of my friends received, and even mum sent them to the relatives. I felt pretty cool then, yessirebob.

The card depicts the Titanic running astride a floating Christmas tree while a crewman on deck remarks "No, I'm sorry, but that's just wrong." Inside was the quip "Merry Christmas anyway." This was cheaper and more creative than those sappy Hallmarks you buy at that store in the mall.

If it ain't JG, then it's probably a Hallmark.